My little Yorkie's name was Esther. The yipping spinning ball of fur when I opened the front door, the enthusiastic dancer when I put on my walking shoes and eager treat catcher following me to the kitchen.
She was there every day for 18 years and I have nothing in my home that truly shows her happy smiling face. Nothing.
I had a busy corporate job and my old camera only came out on holidays. All those years and only some drugstore prints. I can't change that now.
Don't let this be your story.
I do this work to provide beautiful products that show off your baby's personality, something to look at and instantly feel that love all over again.


Margeaux

PS The beautiful girl in the photo with me is my doggie niece Sunny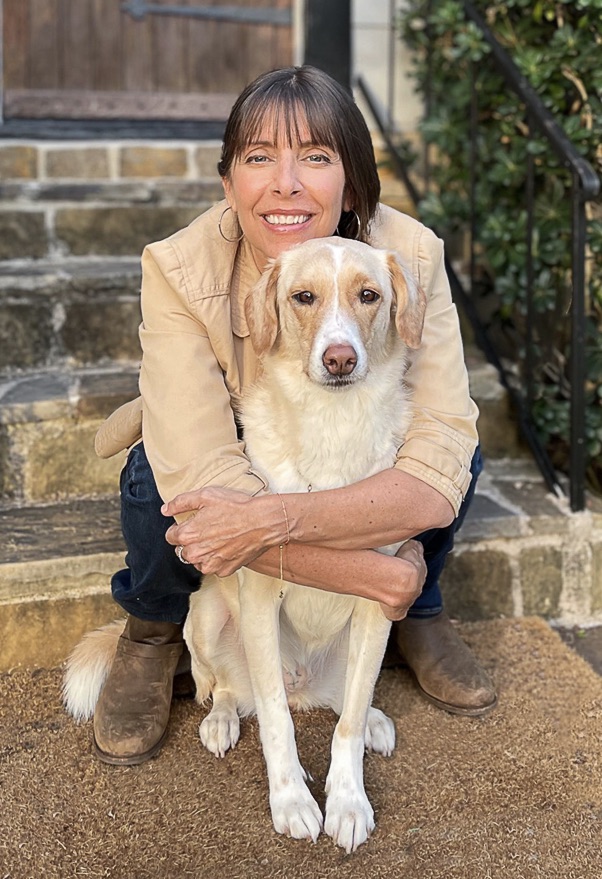 "My pup and I had a great time with High Paw Photography! Margeaux suggested a gorgeous location and perfect time of day to get amazing photos.She was great at leading us around the location to get a variety of shots and had no problem working with my exuberant (and deaf) dog. She also gave us lots of clear and simple directions to get the best poses. We found it helpful to have one person holding the leash (which gets edited out later!)  I'm really happy with the end photos.
" – Melissa Speirs
"Margeaux was very mindful of making it as stress-free and fun as possible for both us and our dogs. I have taken a ridiculous number of pictures of my dogs but having professional photographs shows a world of difference. Our dogs bring us such joy, so we love having these images forever."  – Melissa Carr
"I have done a couple of photo sessions with Margeaux and both were really fun and positive experiences for myself and more importantly, my dog. I ended up purchasing a canvas as well as an acrylic block as a birthday gift and both were amazing." – Nina Houghton